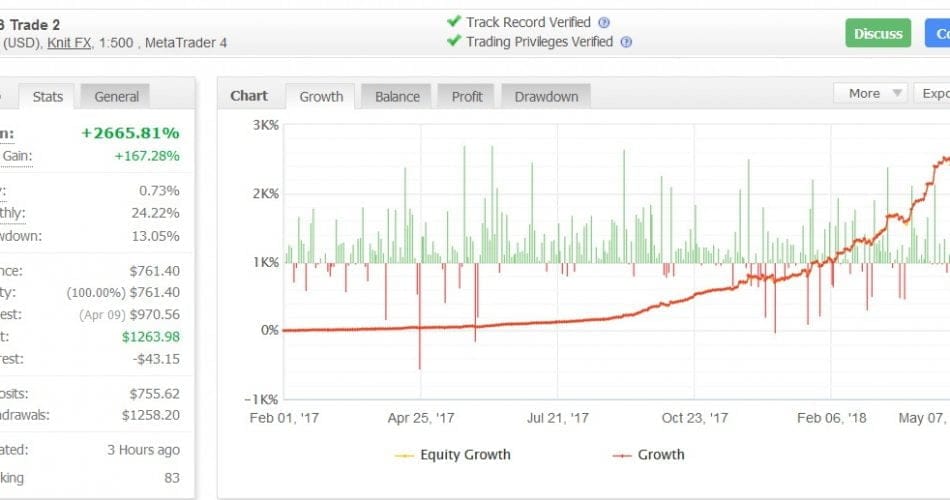 Forex Robotron EA will only trade when it finds the highest probability entries based on years of historical testing. It does require patience & discipline as with any trading system.
Forex Robotron trades 21-22 GMT when USA DST is on (i.e. summer) and 22-23 When USA DST is off (i.e. winter). You do not need to adjust the hours during summer or winter, the hours are already set for you and GMT is automatically calculated by the Forex Robotron EA. These are by far the best trading hours for Forex Robotron based on historical testing over many years, they produce enough trades with high accuracy. It is not necessary to over trade for long term results. You only need to have your mt4 terminal running at these hours or outside these hours if there are open trades for Forex Robotron to manage
Settings
let's look at the different input parameters of Forex Robotron EA in detail so you can gain an understanding of what each does and change them should you require it. This is also useful information for those who wish to optimize Forex Robotron by testing different combinations of the input parameters.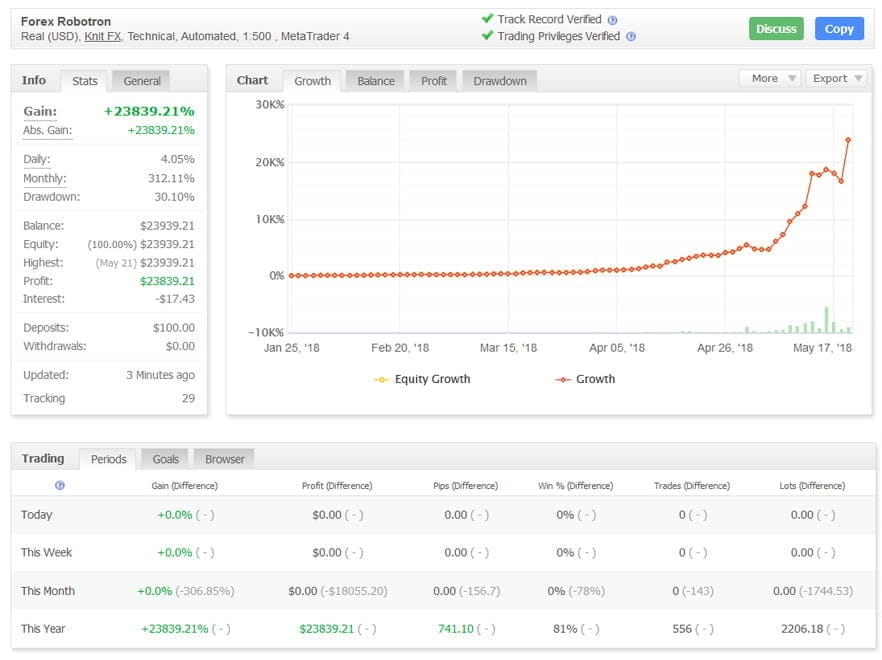 Important
Every single trading system will have periods of drawdowns or stagnation. This can be days, weeks, or even months when the trading results are at break-even or a small loss. This is completely normal and part of trading. There is no trading system that does not go through such periods.
Forex Robotron is a long term fully automated trading solution that can have up and down days, weeks, and even months. But, based on historical testing it has performed when running for sustained periods of time.
You will see months where there was a small loss, some users may have started on that month and given up. But then the next month the robot may have performed better and made a profit. The markets are constantly changing.
Trading does require patience and discipline. Robotron will go days without trading. Again, this is normal as it looks for the highest probability trades based on 10+ years of backtesting over historical data. It prefers to take a few high probability trades than hundreds of lower probability trades.
In extremely extensive testing, Robotron has gone through weeks even months of stagnation but the overall results of testing are positive. Just because it did not make 100% in the first few days or weeks, it does not mean that it is not working. The markets are forever changing on nobody can be 100% correct 100% of the time.
So, a user may have a 0% week (break-even), followed by a -5% week, and perhaps then think the robot is "rubbish". However, the following weeks could be much better. It is normal for bad days, weeks, and even months with any trading system. If we keep giving up and go onto the next system, this is a process that can continue forever because we never give any a real chance.
Currency Pairs: EURAUD, EURCAD, EURCHF, EURGBP, EURUSD, USDCAD
Time Frame: 5 Minutes
Trading Times: Between 21-23 pm GMT
Version: 28, Released May 2020 (optional ATR filter added for volatility around pandemic)
Trade Frequency: Approximately 500 trades per year (depends on market conditions)