Without volatility, trading the financial market is near impossible. Profit is made ONLY when the price is moving.
The ERXGen (Early Riser Next Generation) Breakout System is a short-term trading technique built around the phenomenon that there are certain times of the trading day when price volatility has the tendency to be high.
Following the release of extremely popular indicator – ERXGen Filter, being employed by many traders this is an automatic trading system giving traders even more benefits for his or her trading.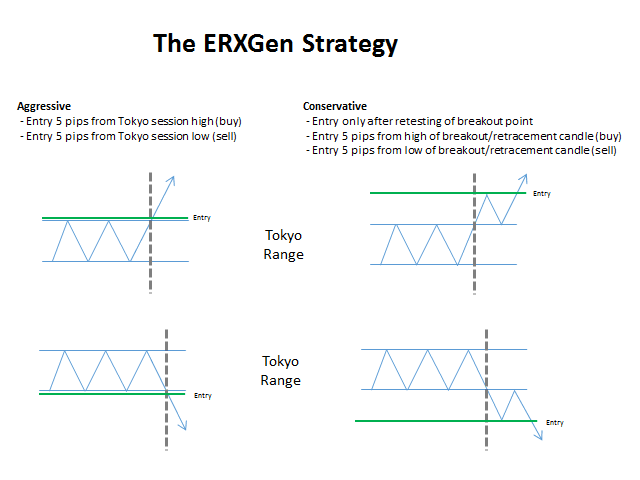 Price action during the Tokyo trading session is used to work out trade entry levels. Buy and/or Sell trades are taken mostly during the London trading session.
The three key rules are:
Intra-week trend
Tight Tokyo Range (gap between high and low price during Tokyo session must be low, ranging and not trending)
Location of the Tokyo Range (price action during Tokyo session must happen either at the top or bottom of the previous day's range)

This Multi-Currency Automated Trader comes with huge benefits
Multi-Currency Pairs for EUR and GBP
Well-written algorithms, precise and fast
More like a trade assistant than a robot
Allows for user intervention
Manages risk – lot sizes, trade sizes
Manages trades – trade size, trade targets, trade stop loss, stop loss management (move to breakeven, trailing, partial closes, etc)
Additional control parameter e.g. stop loss based on EMA, trade recovery techniques, etc
Visual display
Ascent II expert advisor designed and programmed by professionals at Cutting Edge Forex. The strategy is based around the fact that breakouts (whether caused by news reports, trendline breaks, etc..) create trends. Ascent II captures these emerging trends adding to positions when conditions present themselves for maximum profitability.
Uses dynamic self-adjusting Targets and Stops
Uses 2 strategies
Trades volatility breakouts on the 15min timeframe. Designed on EURUSD
Long Term Profitable
Cuts losses short letting profits run
Programmed by professionals
No Grid or Martingale components
Designed, tested, and optimized using the highest quality data (Birt's TDS)
Trades on average a few times a week
Robust! Not only surviving but THRIVING, over 10 years and all market conditions (including the great financial crisis of 2008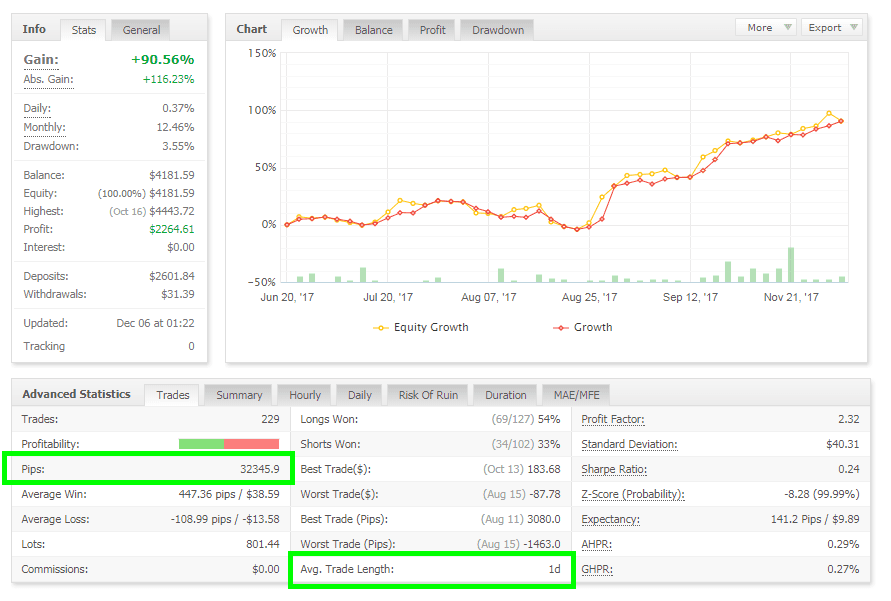 Default settings are intended for operation on the EURUSD 15min chart. ALL VARIABLES are left exposed however, enabling you the trader to optimize and trade Ascent II on many instruments.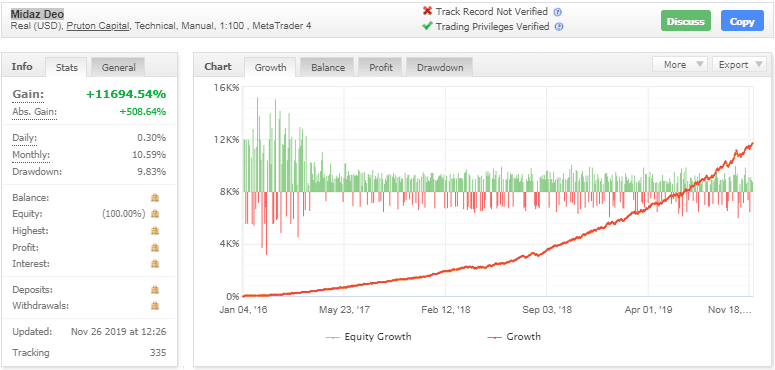 Details about the trading system adviser Midaz Deo Robot
To open an order, the system uses correlation + volatility force;
Use pending orders is a natural filter since, after a breakout, the price is often rolled back;
Every order has a stop-loss;
Additional protection: when the signal is reversed, the order will also be closed;
Money-management: fixed lot size or lot as a percentage of available funds;
The Expert Advisor has breakeven and trailing stop;
TimeFrame M15 (for aggressive) or M30 (safe conservative trade)
Trading Time: European Trading Session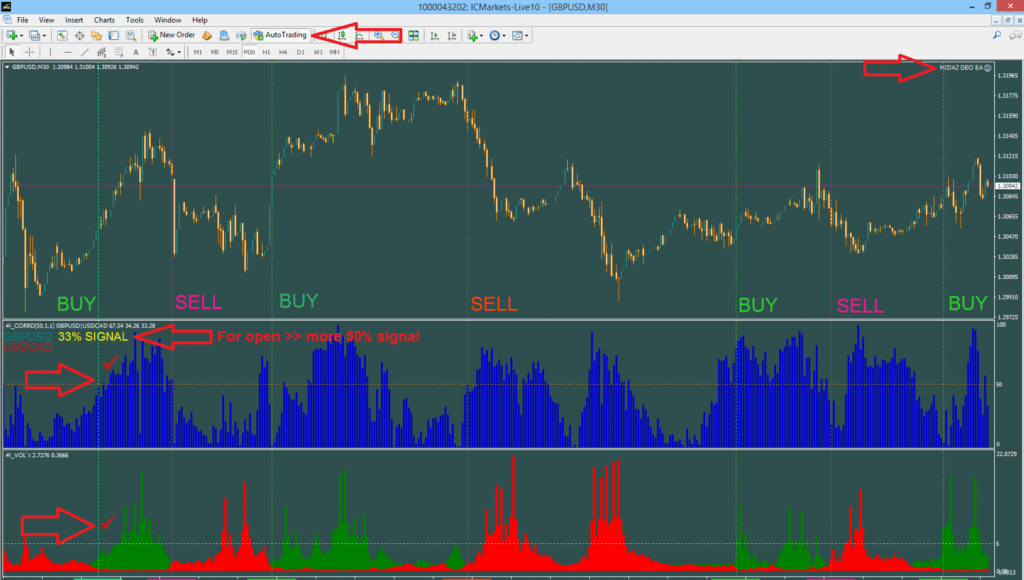 Midaz Deo EA – [Cost $1500] – For FREE
Midaz Deo EA – [Cost $1500] – For FREE
MIDAZ DEO Robot for GBPUSD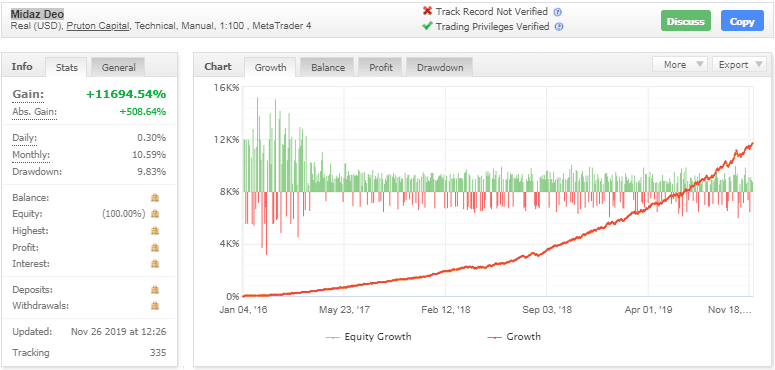 100% Autotrading
European trading session
It is possible to trade in micro accounts
Any broker with a small spread for GBPUSD
Fixed stop loss for each order
The average loss of 16 pips
Average Drawdown 9%
No martingale
Trading system of correlation and breakthrough volatility
Midaz Deo EA – [Cost $1500] – For FREE
Midaz Deo EA – [Cost $1500] – For FREE
The robot will show the coolest results on accounts with a small spread broker like LQDfx. Especially if you picked up a set with a little TP.
The bot closes the order either in the stop, or upon reaching the risk percentage, or by the return signal, so do not be surprised if the bot opened the order, and after 2 seconds, like a scalper, closed it in minus.
Keep the chart open for SecondSymbol and for FristSymbol, install the EA only on FristSymbol. Default Settings doesn't work so Load "M30 2705.set".
Recommend GBPUSD for the FirstSymbol but EURUSD works too and test with other symbols combinations on demo or strategy tester.